New Life College (NLC) was established in 1985 as a division of Nava Jeeva Ashram, which was founded in 1978. Since its inceptions, over 2,500 students from all over India have been trained and serving as leaders around India and the world. We offer a variety of programs at the Doctorate, Masters, Bachelors, Diploma and Certificate levels. The Master of Theology in New Testament (M.Th), Master of Divinity (M.Div) and Bachelor of Theology (B.Th) programs are accredited by Asia Theological Association (ATA).
The mission of New Life College is to commit the Living Word to faithful people who will be able to teach others also, based on the scripture from 2 Timothy 2:2. NLC is dedicated to excellence in theological education. The primary task of education whether in the secular field or religious sphere is to understand excellence by reading and comparing various fields of knowledge. The task of educating is not only teaching with excellence, but also motivating the disciples towards excellence in ministry.
New Life College was founded by Dr. John and Mary Thannickal, who overcame many obstacles to enable the vision to flourish. We are deeply indebted to them for their selfless and devoted service of teaching and training for over 50 years.
When Dr. Thannickal informed the Nava Jeeva Ashram Board of his desire to retire and step down as Principal, the search for a new successor began. Nava Jeeva Ashram board member, Dr. A.C George was appointed as Chair of the search committee and after much prayer and deliberation, the Board was pleased to appoint Dr. Abraham Mathew as Principal in 2017.
---
Dr. Abraham Mathew – Principal (2017 – Present)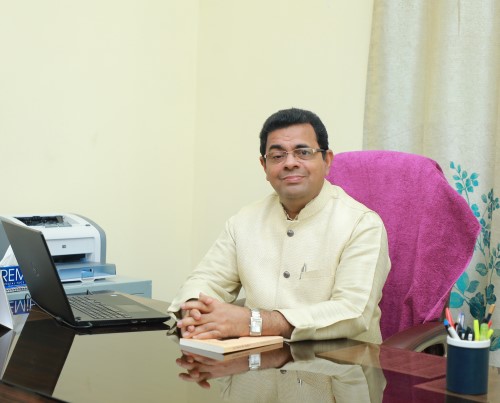 Dr. Abraham Mathew has vast experience in leadership both in ministry and in the secular fields. He was ordained in 1997 by the General Council, Indian Pentecostal Church of God, Kerala and has been involved in ministry for the past 30 years as Pastor/Missionary/Teacher.
He received his Master of Divinity in 2005 from SABC and Doctorate of Ministry in 2013 from the Global Center for Leadership Development. In the secular field, Dr. Mathew has worked with various multinational companies in India and in Saudi Arabia in various administrative roles.
To apply for admission, please visit the application page.