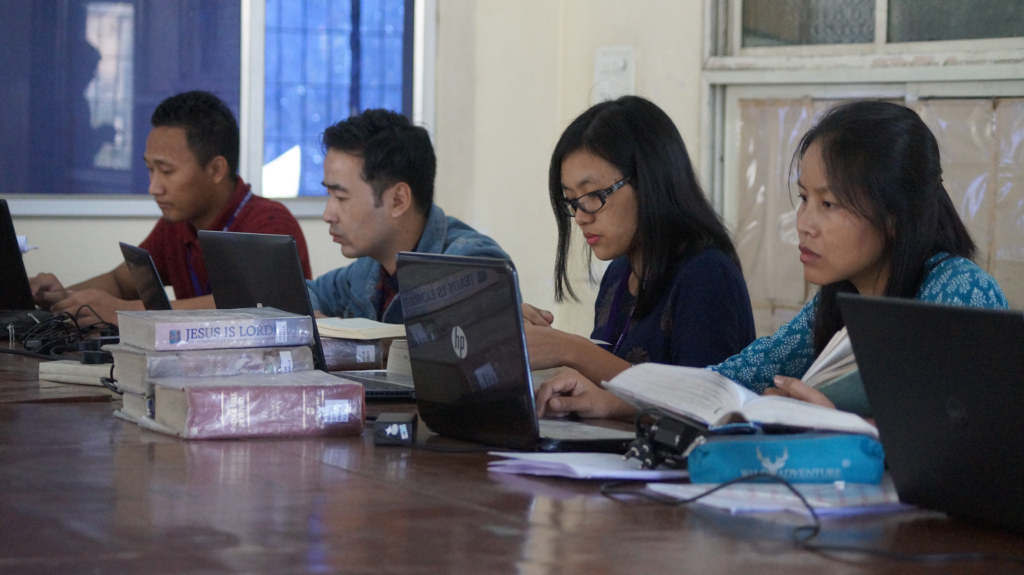 Objective and Purpose
The Master of Theology in New Testament program accredited by Asia Theological Association (ATA), seeks to equip men and women for leadership positions in the Church and in Christian Organizations. The program would help theologically qualified students to further expand their theological knowledge, develop a reasoning mindset and practice leadership. Courses will be offered in the New Testament discipline. Students would be required to learn and demonstrate research skills by writing a thesis in a specific field of specialization.
The M. Th program is a 2 year program (1 year residential) and requires 44 credits for completion.
Please see the M.Th Prospectus for more detailed information.
Admissions Information
Applicants with adequate ministry experience and possessing a B.D or M. Div degree with a qualifying second class score would be eligible to apply for the M. Th degree course.
Language: The applicant must prove their proficiency in the Greek language. In case of deficiency, the students are required to be enrolled for Pre-M. Th.
To apply, please visit the Application page for detailed instructions.
General Guidelines
Applications should be submitted early for priority consideration. Admission will be granted on a first-come, first served basis.
All documents regarding previous Academic history must be submitted along with the application.
Students who have attended other colleges will be required to get a conduct certificate or recommendation letter from the previous college.
Students who have been granted admission to NLC, must appear for the entrance test during the specified time or their seat will be granted to students on the waiting list.