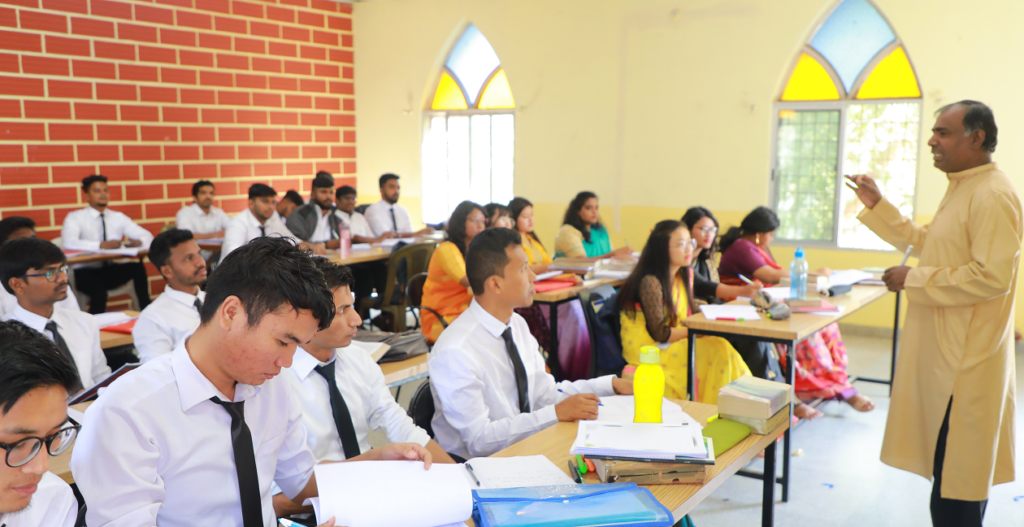 Objective and Purpose
The Master of Divinity is designed to enable the students to develop analytical, exegetical and dialectical methodologies. It provides impetus and explores new avenues in theological scholarship. The entire course intends to help students' perceive the importance of drawing relevance to their existing and social milieu.
The M.Div program is 3 years in duration for secular college graduates from any recognized University and 2 years for B.Th graduates with at least a 2nd Class or B average. The three year program consists of a minimum of 90 credits of study.
Admissions Information
M.Div 1st year applicants must have earned a secular degree from a recognized university. M.Div 2nd year applicants must have completed a B.Th degree from ATA or Serampore colleges.
M.Div 2nd year applicants will be required to have earned their B.Th degree with at least a 2nd Class or B average.
M.Div 2nd year applicants must have 1 year of ministry experience after completion of the B.Th degree. Mature candidates 30 years or older with extensive ministry experience will be considered directly for M.Div.
To apply, please visit the Application page for detailed instructions.
General Guidelines
Applications should be submitted early for priority consideration. Admission will be granted on a first-come, first served basis.
All documents regarding previous Academic history must be submitted along with the application.
Students who have attended other colleges will be required to get a conduct certificate or recommendation letter from the previous college.
Accreditation
The Bachelor of Theology (B.Th) and Master of Divinity (M.Div) programs offered by New Life College are accredited by Asia Theological Association (ATA).